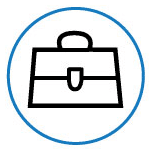 CAREERS
USA
---
Kenya
---
CFO – USA
Overview
If you're a successful CFO and beginning to outgrow your role, we'd like to speak with you. Perhaps you've set up a solid infrastructure and team but now the job has become, well… dull. At SoPro, we specialize in building robust systems and structures so our clients can scale. Why not join our team and leverage your hard-won experience to help other enterprises, while continuing to serve your employer as a part-time CFO? You could concentrate exclusively on CFO-level work, while tapping into the expertise and camaraderie of a growing SoPro team. We'll work with you to launch your own portfolio and, unlike most partnerships, we won't take a deep cut of your CFO earnings!
Responsibilities
Building and managing a self-sufficient team of accountants, account managers, and controllers
Conducting business development to attract new clients that outsource their finance and accounting to SoPro
Managing clients' on-boarding, while building SoPro relationships across all divisions of client company
Providing guidance to client's sales team to ensure proper revenue recognition, collectability, and forecasting
Maintaining relationships with external players such as banks, legal institutions, and auditors
Being a trusted advisor to the client CEO, who will rely upon you to be a strategic financial expert
Creating financial models and providing ad-hoc financial analysis
Reviewing complex accounting transactions to ensure compliance with U.S. GAAP
Requirements
12-15 years' experience in accounting and financial record keeping
At least seven of those years, leading the finance function of a complex organization
Bachelor's degree with CPA, CMA or MBA preferred
Familiarity with a variety of accounting platforms including QuickBooks
Robust problem solving, Excel, and analytical skills
Exceptional communication, with the ability to explain complex financial information to non-financial stakeholders
Strong leadership and decision-making ability, including professional confidence, integrity, and sound judgment
Interested? – [Contact us today]
---
Account Manager – USA
Overview
As Account Manager, you will be the point person for a portfolio of companies. You will be responsible for onboarding new clients, prioritizing clients' needs, assigning deliverables to members of the SoPro accounting team, and ensuring that tasks and projects are executed properly and on schedule.
Responsibilities
Account management responsibilities for several clients
New client onboarding including
• Meeting with clients to determine needs and priorities and set up timelines
• Defining accounting workflow with client operations and SoPro's Kenya team
• Structuring and setting-up new QuickBooks files and hosted server access
• Setting-up online bill-payment, expense reporting, and other apps
• Setting-up payroll and transitioning client from other services
• Training client staff how to use new tools and systems
• Managing schedules/expectations and providing updates to clients as the transition evolves
Remitting sales tax and other client filings
Processing payroll, preparing W-2's, 1099's, etc.
Fielding client issues that require same-day response
Assessing existing processes and determining ways to improve efficiencies
Disseminating best-practices from top-performing clients to the rest of the portfolio
Assisting in documenting policies and procedures and training clients how to follow them
Creating client deliverable calendars, scheduling meetings, and writing meeting recaps
Keeping tabs on individual projects and supporting Kenyan team as necessary to focus on priorities
Requirements
At least five years of financial management and accounting experience
BA in accounting, finance or related field, with an MBA highly-valued
Experience working directly with clients, strong communication skills, and outstanding organizational ability
Ability to prioritize, set boundaries, see and understand the big picture, while being very productive
Project management or account management experience within a financial services setting
Comfortable with technology including excellent working knowledge of Excel and QuickBooks
Resourcefulness and ability to multi-task independently, while adapting to changing circumstances
Interested? – [Contact us today]
---
Controller – Kenya
Overview
As Controller, you will be principally responsible for accounting supervision across a portfolio of clients in multiple countries and industries. You will be expected to operate with a high level of independence and to assist SoPro CFOs' in strategic, analytical, and transactional support to clients.
Responsibilities
Assisting in evaluating current financial and accounting process for new clients and implementing improvements
Managing monthly close processes, including reconciliation and analysis of balance sheet accounts
Managing preparation of standard reports, including consolidated income statement, balance sheet and cash flows
Drafting high-level analysis from client financial results and working with CFOs to prepare guidance for client
Developing, maintaining, and strengthening integrity of the financial reporting process and internal controls
Developing and updating written policies and procedures for client accounting and reporting processes
Managing preparation of the annual accounts and coordinating clients' annual audit with independent auditors
Working proactively with client to ensure collaboration of finance function with ongoing client operations
Providing support to Account Managers, as necessary, in payroll, compliance, and internal audit processes
Mentoring accountants on financial planning and analysis, accounting principles, and issues research
Requirements
8 or more years' experience in accounting and financial record keeping
CPA certification with BA or its equivalent in accounting, finance or related field
Hands-on experience involving consolidated accounting of multiple subsidiaries across geographies
Familiarity with all aspects of finance and accounting across a range of different business types
Inherent understanding of Generally Accepted Accounting Principles
Excellent technical and analytical skills, with superb attention to detail
Insistence on doing what is necessary to get the accounting right
Team-player who elevates the performance of co-workers
Able to work effectively and pro-actively under tight deadlines
Strong leadership and decision-making ability, including professional confidence, integrity, and sound judgment
Advanced Excel skills with solid working knowledge of Quick books, Intacct or Net Suite
Strong written and verbal communication skills
Interested? – [Contact us today]
---
Accountant – Kenya
Overview
As an independent Accountant, you will be involved with each area of the accounting cycle for one or more clients. There will be some client interaction (verbal and written) as well as problem-solving and administration. But, for the most part, you will be left in peace to do serious, high-quality accounting! If you derive great satisfaction in working autonomously to keep accurate accounts, while being mentored and developed by a seasoned Controller, this may be the job for you.
Responsibilities
Helping implement changes to new clients' chart of accounts, reporting, and accounting processes
Processing steady-state AP, AR, GL, inventory, and payroll transactions
Performing month-close activities such as intercompany transactions, journal entries, and bank reconciliations
Maintaining supporting schedules for amortizations, accruals, prepaid expenses, fixed assets, deferred revenue
Providing accounting and financial information to internal stakeholders on ad-hoc basis
Preparing timely and accurate financial statements (balance sheet, P&L, and cash flow) on monthly basis
Preparing budget-to-actual variance reports and providing draft commentary of underlying reasons for variances
Preparing sales and use tax returns, business property tax, income tax, and business license forms
Reviewing and troubleshooting inventory management and COGS issues
Managing client expense reporting process and ensuring compliance with client's policies and procedures
Assisting with internal and independent audits
Requirements
Minimum of 4 years' experience providing AP, AR, GL, inventory functions
Associates or Bachelor's degree in accounting
A current registration with ICPAK and/or other professional certification bodies like ACCA
Hands-on experience in Excel and QuickBooks, Intacct or NetSuite preferred
Resourcefulness, high personal standards, and ability to work independently
Strong written and verbal communication skills
Enjoys multi-tasking, organization, and prioritization
Pass SoPro written test on accounting and computer knowledge
Work the same days as those in effect at the principal location of assigned clients
Interested? – [Contact us today]