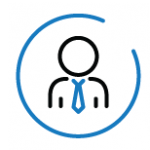 MANAGEMENT CONSULTING
Strategic Planning Facilitation
There is no substitute for strategic planning. To succeed, we must all work carefully through what we are offering, what others are offering, understand our relative strengths and weaknesses, and design a line of attack that will produce the results we want. We help clients strip away irrelevant information, pick out the most important drivers of success, and nail down a viable business strategy. We ask questions like: "What does success look like?" Then we help you identify gaps and what's needed to close them. We capture all of these thoughts into a timeline your team can use to prepare detailed work plans and SMART goals.
SCHEDULE YOUR FREE ASSESSMENT NOW
Business Process Reengineering
As organizations grow, so does their tendency to evolve complex procedures to control flows – of cash, goods, and staff time. Bottlenecks may occur that drain valuable staff and financial resources. Eventually, stakeholders may attempt to bypass procedures, which leads to management's loss of control. Business process re-engineering consists of reexamining all the processes that ultimately deliver satisfaction to your customers. Our team can go through each area of your organization and then work with you to eliminate nonvalue-added activities or redesign processes to increase efficiencies.
SCHEDULE YOUR FREE ASSESSMENT NOW
Turnarounds & Interim Roles
If a company underestimates the resources it needs, it may find itself in a tailspin – tight cash, reluctant creditors, and impaired operations. The longer a company waits to cure these problems, the more critical and difficult they become. We offer part-time support that can help companies recover from such circumstances. And because the incumbent CFO is sometimes the first to go, you may be in need of interim financial leadership. As a disinterested party, a SoPro CFO can quickly point out the "elephants in the room". By alleviating the biggest points of pain, s/he can revive confidence in the finance function and help make the CFO opening more attractive to candidates for the permanent position.