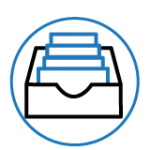 PAYROLL
Paying employees on time is a statutory requirement. So the first thing we'll do is use our forecasting tools to help ensure you have enough cash to actually make payroll. Then we'll handle payroll processing to make certain it gets done accurately and on-time.
How it Works – Payroll & Analysis
We work with your payroll provider to set up employees and direct deposits
We collect time-sheets, process paperless payroll, and make all payroll deposits
We upload time-sheet data and allocate labor costs in your accounting system
We handle payroll tax forms and unemployment insurance filings
We calculate your realization percent (i.e., revenue per hour paid)
We determine your utilization rate (i.e., percent of time that is billable)
Benefits of Payroll & Analysis
If you're like most enterprises we work with, payroll is your biggest expense. We'll analyze payroll and timekeeping information to help you identify your most productive staff, increase profits, and scale your business. And, yes, we'll also process your payroll ontime.