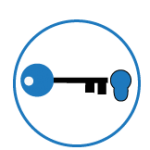 BUSINESS CONTINUITY
At SoPro, your business data is stored in cloud-based, password protected programs for accounting, file sharing, email or VOIP communication. SoPro team members sign confidentiality agreements and are restricted from printing or storing client data outside these systems. Passwords are immediately deactivated upon reassignment of a team member. Access rights and permission changes must be approved by a CFO.
How it Works – Business Continuity
We provide each team member with a unique username and password
Our system tracks every entry so we know who made or changed a transaction
You specify what portions of your financials can be viewed by each user
We restrict access at the individual level and limit rights to those performing services
Your information is encrypted and backed up in multiple ways
We maintain up-to-date firewall and antivirus protection to fend off security attacks
We develop a Disaster Recovery Plan that prepares us for different catastrophes
Benefits of Business Continuity
Our online portal provides you with a secure, password-protected environment containing your confidential business information. We follow industry best practices to ensure this data is fiercely guarded. And if something happens outside our control, we have a plan for that too. Disasters don't have to be disastrous for your company; we plan ahead so that your business can recover quickly with as little disruption as possible.