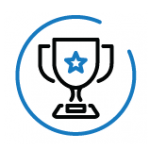 WHY YOU NEED US
Many companies have trouble retaining high-level finance talent and are overly reliant on one person to address a range of issues that should be handled by a full-service finance team. Moreover, their systems may lack integration, further hindering their ability to produce insightful financials. If the buck stops with you, this can make for some sleepless nights!
TIMELY REPORTS
If you're like most CEO's who come to us, you're not getting accurate financial information when you need it. Financial reporting and analysis are the outputs of a process – and they don't happen on time if all the preceding inputs are left until last minute. Reliable reporting entails proactive financial leadership, which is why we maintain well-structured workflow tailored to your reporting cycle. And we stand by our work by guaranteeing service levels.
Our process includes a SoPro Controller working with you to dial-in monthly accounting procedures. The chief benefit is financial information you can trust. Once we have the monthly close working on time, we design management reports that track business-critical information. Your SoPro CFO summarizes this information in a concise monthly report and then speaks with you to provide guidance on how to drive your business forward.
What We Offer
We help you identify the reports most relevant to your business and how to use this information to make better decisions
By following a more disciplined month-end-close process, we make sure the financial data feeding the reports is accurate, up-to-date, and properly accrued
Our online project management tool allows you to receive regular updates on our reporting cycle and assurances your financials will be on time
We prepare all standard weekly, monthly, and quarterly financial statements as well as specialized dashboards and KPIs geared to your business and industry
We review these reports over the phone at the end of each month, when you'll have a chance to ask questions and make sure you understand the key information
SCHEDULE YOUR FREE ASSESSMENT NOW
BURN RATE
These words are meant to scare you: "80% of startups fail within the first 18 months." But they needn't if you know why. The business processes that help startups launch aren't the same ones needed to scale. Many startups fail simply for lack of operational planning and cash flow management. That's why a CFO can make a big difference in the early stages of a company, even if it's already outmaneuvered the startup gauntlet.
Don't listen to people who suggest these details will bog you down. Knowing your projected performance is the only way to make smart, strategic decisions that will ensure future success and reduce stress. With a SoPro CFO, you'll have a second set of eyes on the road ahead – so you can stay on top of cash burn, know when things are working or proactively addresses issues like weaknesses in your sales or fundraising pipeline.
What We Offer
We help institute budgeting, sales operations, and accountability systems
We generate P&L analyses, budget-to-actual reports, and operational KPIs
We perform revenue modeling, cash flow forecasting, and rolling forecasts
We give management reviews and, if needed, Board/investor presentations
We establish banking relationships and make basic treasury transactions
SCHEDULE YOUR FREE ASSESSMENT NOW
NEGLIGENCE
In small businesses, it is not uncommon for a single person to perform most of the financial tasks. This can lead to mistakes or fraud, e.g., if the person writing checks is also reconciling the bank account. Having an outsourced, full-service finance team will uncover these problems sooner and reduce your risk of oversight or theft, without adding fixed costs.
By working in teams, separating duties, and assigning role-based permissions to each accounting process, SoPro safeguards against fraudulent activities as well as human error. We write disciplined processes, strictly enforce access rights, and review each month's close. Our controls are designed to withstand the "bad egg" test, if ever one infiltrates your ranks!
What We Offer
We ensure sufficient information is provided to properly record transactions in the financial statements and to compare them to cancelled checks
Our cloud-based bill payment system includes scanned images with every transaction, a procurement audit trail, and accounts payable tracking
With role-based approvals and automated electronic payments, you'll never have to worry about paper checks getting into the wrong hands
We write disciplined procedures for your month-end close, design internal controls to help detect fraud quickly, and lock down prior periods
Just like an in-house finance department, we set up controls to ensure no money can be diverted from your account without your explicit approval
SCHEDULE YOUR FREE ASSESSMENT NOW
COMPLIANCE
If you're running a business, it's your responsibility to maintain compliance, from corporate status to governance, through tax forms and industry-specific guidelines. SoPro processes and systems make it easier to collect accurate data. And our expert staff keep track of deadlines to help you make timely filings.
We start by conducting a compliance health-check to make sure you're up to date on state and federal registrations. We initiate payroll tax payments and sales tax reporting. Finally, we partner with your CPA to close the year, support audit field-work, complete returns, and verify income tax compliance.
What We Offer
We interface with your outside CPA and legal counsel
We manage board communications and records
We provide audit support and tax return review
We coordinate international tax planning
We administer payroll processing, W-2, 1099 preparation
We prepare sales and use tax compilations and forms
We complete business license and many other filings