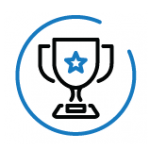 TAX COMPLIANCE
Taxes must be paid on time or your business will incur steep penalties and interest. We process your sales and payroll taxes and work with an outside CPA firm to prepare your U.S. and foreign "income taxes". Income taxes require expertise from a CPA firm that specializes in this area. SoPro is not a CPA firm.
How it Works – Tax Compliance
We review your sales tax tracking and remittance procedures
We work with your CPA to verify federal and state income tax compliance
We estimate and pay quarterly income tax payments in applicable jurisdictions
We initiate semi-monthly payroll tax payments by electronic funds transfer
We prepare and distribute year-end payroll forms (W-2's, 1099's, etc.)
We prepare reports for income tax planning and help your CPA to complete returns
Benefits of Tax Compliance
We take care of all your sales and payroll tax. And because we specialize in processing your business transactions, we make sure your CPA firm has accurate, up-to-date information that is needed to complete your income taxes. You'll pay your CPA to be the tax adviser you hired it to be, not as an expensive accountant to cleanup your books.