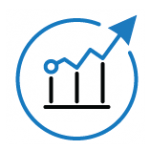 CORPORATE FINANCE
Business Plans
We prepare business plans and financial projections that tie together, tell your story concisely, and form the operational blueprint for your success. We outline key operations of the business, the way product will get to market, and who will produce it. We analyze your competitors' strengths and how you compare. We prepare detailed, bottoms-up forecasts to assist in determining the financial and human capital required to support your business plan. We then work with you to negotiate appropriate equity financings or debt facilities.
SCHEDULE YOUR FREE ASSESSMENT NOW
Business Valuations
How much is your business worth? What's a fair price to pay? We can help you answer these questions using a variety of techniques to assign a fair market value or range of values that are objective. These techniques include comparisons with similar entities, discounted cash flows, and adjusted book valuations. We go through our methodology with you prior to final release to ensure all questions are addressed. When you outsource your accounting to us, we provide seamless transfer of your financials into the valuation process and secure document transfer for audit support, if needed.
SCHEDULE YOUR FREE ASSESSMENT NOW
Finance Recruitment
If we succeed in helping you scale, you may want to hire a full-time CFO or possibly, an in-house accounting team. This is a critical juncture for your company. While we're not a recruiting firm, our deep functional expertise and understanding of your business can be instrumental in refining position requirements and then thoroughly vetting candidates sourced by your HR department or placement agency. We can help new hires get up to speed quickly by orienting them to the organization's needs. This leads to a better matching of skills and temperament and a higher retention of qualified professionals.