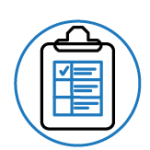 INVENTORY MANAGEMENT
Inventory management involves the organization of stocks and goods for production purposes. This includes such activities as orders, purchases, productions, shipments, and sales – and each step requires careful cost monitoring and accounting.
How it Works – Inventory Management
We setup an inventory management and cost accounting service of your choosing
We integrate this service with your accounting system and eCommerce platform
We perform cost accounting and determine standard costs
We provide training and support you need to process inventory transactions
We conduct inventory valuation and monitoring
We verify all activities are captured in your accounting platform
Benefits of Inventory Management
To keep customers satisfied, you need to know what inventory is in stock and how much more you'll need to meet future demand. At the same time, you can't afford "shrinkage" (i.e., a euphemism for goods inexplicably gone missing) or to carry more inventory than you realistically need. SoPro helps organizations process inventory transactions and set-up management systems that are configured to their specific production requirements.