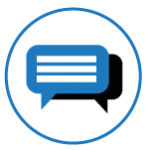 DONOR RELATED SOLUTIONS
Impact Monitoring
How's your other bottom line? Do your projects have measurable and proven impacts? Many organizations simply list things they are doing, using words like "fighting poverty" or "improving lives". Increasingly, funders expect organizations to specify the exact change they are trying to achieve. Tracking activities is not enough – you need to understand what outputs and outcomes those activities are meant to produce. Remember, the bigger the impacts, the easier they are to measure. So, if a project claims they are too difficult to quantity, you have to wonder how big the impacts could be. SoPro helps clients to develop a "Theory of Change", to build an evidence-based argument for the expected impacts, and then to design a framework for impact monitoring.
SCHEDULE YOUR FREE ASSESSMENT NOW
Indirect Cost Recovery & Single Audits
Have a major donor that requires in-depth analysis and feedback on your Overhead or Indirect Cost rate? We provide CFO consulting services on a project basis to help develop a Cost Allocation and Recovery Plan. This includes an intensive review of your cost structure and what's driving the business. The result is a detailed model that ensures you will recover full costs against grants, which you will be able to easily defend – e.g., when undergoing a Single Audit (or "OMB A-133 Audit") or negotiating an indirect cost rate agreement (or "NICRA"). As an extra bonus, you'll have much better insight into which projects recover full costs and which are losing money.
SCHEDULE YOUR FREE ASSESSMENT NOW
Fiduciary Governance Structures
We can help grantees establish financial controls, governance structures, and an internal audit function. We are even able to act as a financial management agency for safe receipt and transmission of donor funds to beneficiaries and, if necessary, provide procurement oversight. Our objective is to give stakeholders maximum assurance that projects are proceeding transparently and that any problems can be spotted early. And because, in the life of some projects, fraud can severely impact the integrity of operations, we are able to carry out highly confidential and intensive forensic investigations resulting in thorough reports and effective legal action.